It's time to update your knits inventory with our selection of sweaters. This Skeleton Pattern Knit Sweater brings you strong fashion trends and the skeleton pattern will catch more sight on you. The combination of comfort and fashion, you definitely cannot miss.

Material: Acrylic(59%), Nylon(24%), Polyester (17%)
Clothing details: Skeleton Pattern.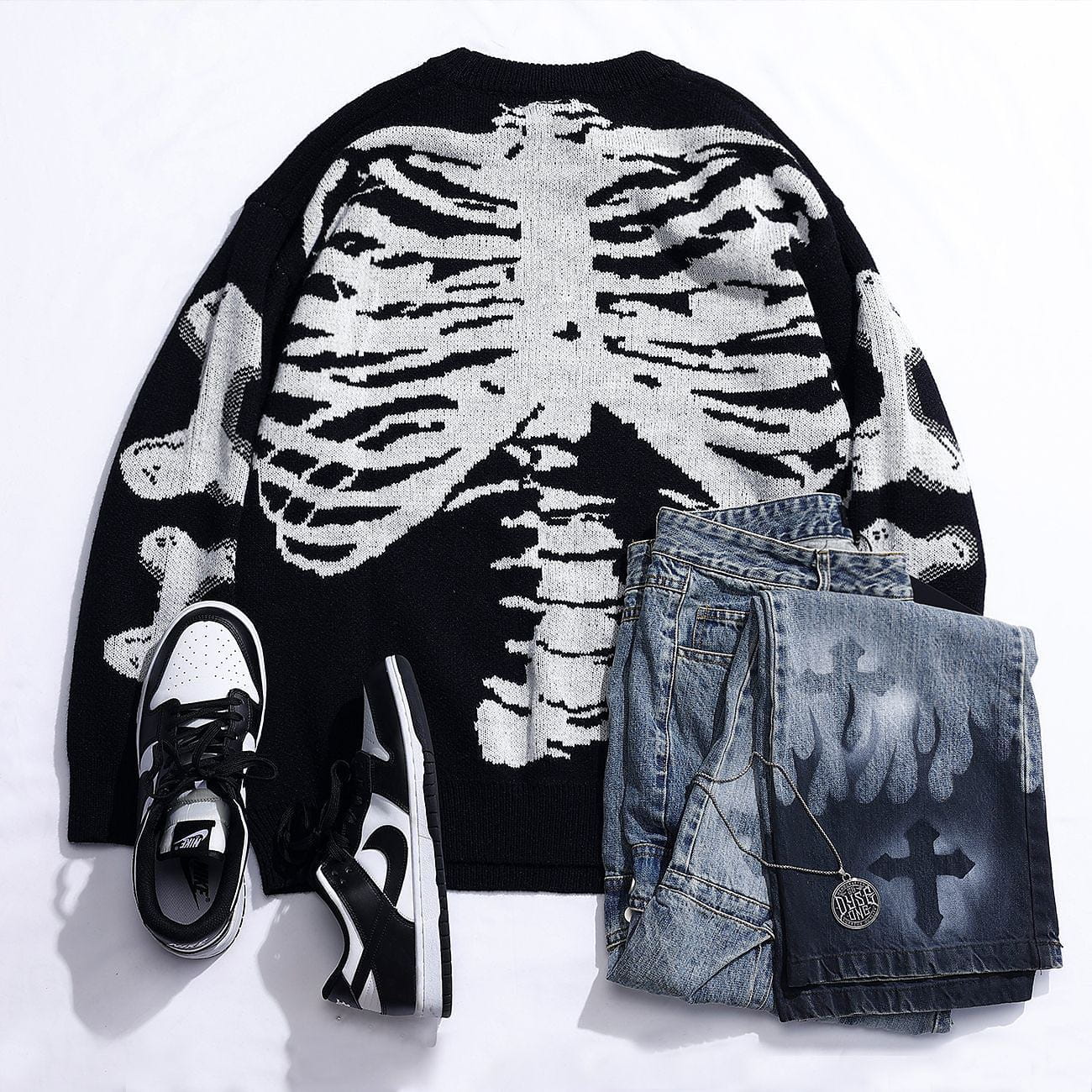 MODEL INFO

Female 5'4 (162cm) 110 lbs (50kg) Size: S (Loose Style)

Male 5'10 (178cm) 150 lbs (68kg) Size: L (Loose Style)
SIZE GUIDE