Have you ever heard of a whale that is looking for 52 Hz channels? Would you like to be a lonely hero or an ordinary person who drifts with the flow? Whatever that is truly you and trust yourself.
Made of Double Warp Jacquard increases the comfort of wearing and prolongs the service life of the fabric.
Material: Acrylic(50%), Cotton(36%), Viscose(7%), Nylon(7%)
Clothing details: The 52 Hertz Whale, Tail.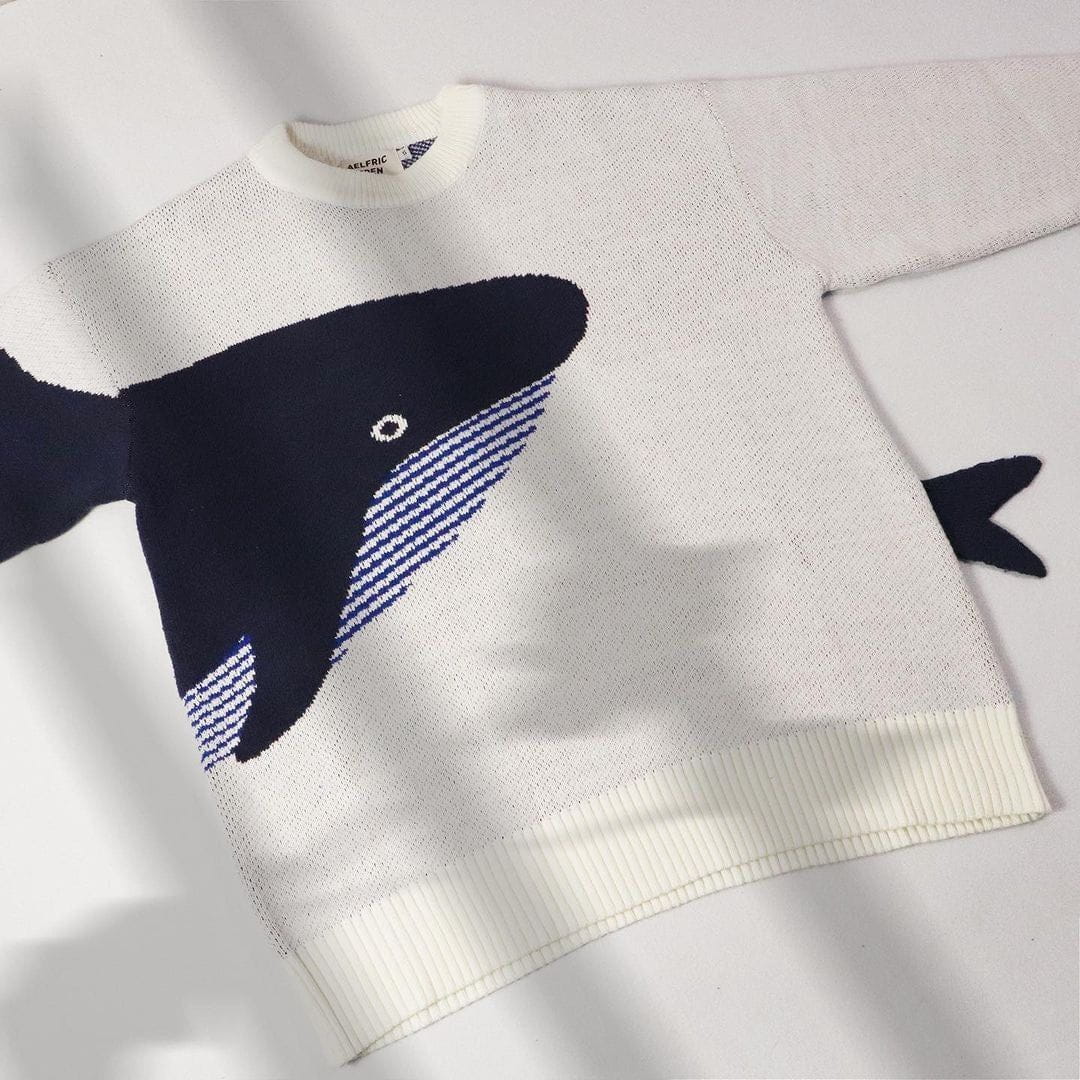 MODEL INFO
Female 5'4 (162cm) 110 lbs (50kg) Size: S 
Male 5'10 (178cm) 150 lbs (68kg) Size: L 
SIZE GUIDE